Расписание
Notice
: Undefined variable: catidz in
/home/reikilatvia/public_html/templates/wt_churchy/html/com_jevents/helpers/defaultloadedfromtemplate.php
on line
387
Strict Standards
: Only variables should be assigned by reference in
/home/reikilatvia/public_html/plugins/content/masters_articles_contact_form/masters_articles_contact_form.php
on line
59
"Dzimtas izdziedināšana. Mīlestības atgriešana"
Практикум "Исцеление Рода. Возвращение Любви"
Dzimtas sakārtošana. Unikāla enerģētiskā prakse!
Уникальная энергетическая практика!​
Datums: Суббота, 28 Сентябрь, 2019Дата: Суббота, 28 Сентябрь, 2019
Laiks: .....09:00Время: .....09:00
Ilgums: 8ч Продолжительность: 8ч
Стоимость: Maksa: 
   Проведение этой практики, для меня, это нечто особое, тончайшее ощущение беспредельной глубины и мудрости, всех тех, кто были за нами... И благодаря кому, мы здесь. Твой Корень Жизни, твой Род. Жить, чувствуя Любовь и поддержку своего Рода - это великое счастье и большая удача. Почитайте отзывы участников и подумайте, как с поддержкой рода у вас? Нет невозможных задач для Любви. Все, что мы получили в наследство, мы передаем дальше, своим детям. Эта эстафета чувств крайне важна для вашей судьбы... Восстановление энергетических движений в Гармонии и Единстве Энергии вашего Родового Древа Жизни - задача тренинга.
Исцеление Рода...
На этом тренинге НЕТ и НЕ БУДЕТ, анализа личных отношений с близкими, кто есть какой и в чем "виноват", кто "сглазил" и кто "испортил жизнь".... 

Сверхзадача для участника индивидуальной работы с Родом - это восстановление естественного потока энергии Любви, как Высшей Божественной энергии, между Вами (Потомком) и Родом, для снятия осознанного и неосознанного напряжения и для трансляции потока Любви в свою жизнь и жизни Ваших детей, внуков, правнуков....

Ваше Исцеление Рода, может изменить Вашу жизнь на века, до вас и после вас! Это огромное Счастье! Вы это сможете!

В тренинге работают два типа участников - те, кому необходима индивидуальная работа по восстановлению энергетических связей внутри Рода (назовем их Участники), и те, кто хочет и может им в этом помочь (назовем их Помощники). Роль Помощников очень важна не только для Участников, но и для самих Помощников, поскольку помощь в проведении индивидуальной работы для других будет Вашей огромной кармической заслугой. Поэтому даже если Вы не чувствуете, что Вам необходима работа с Вашим родом, мы приглашаем Вас прийти на тренинг и помочь другим!
Мгновенное снятие родовых травм и блокировок СРАЗУ и на ВСЕХ уровнях родовых связей.
Восстановление течения ЭНЕРГИИ ЛЮБВИ к Вам, их потомку.
Мгновенное восстановление на самом глубоком уровне Сердца, потока Энергии Любви родителей и детей, бабушек и дедушек. Главной Энергии на Земле!
Если вы записались на тренинг...
Внимание! Если вы записались на новый тренинг «Исцеление Рода. Возвращение Любви»:
ОБЯЗАТЕЛЬНО, принесите с собой ОТДЕЛЬНЫЙ ЛИСТ бумаги c максимально полным описанием членов вашего Рода по крови. Указывайте только, близких по прямой линии. Например. Папа - его папа и мама, родители его родителей и т.д. Не нужно писать в список их ваших и их детей, сестер, братьев.
Если кто-то из них умер, ставьте (+)
Если не знаете возраст, ставьте (.....)
Если помните, но не знаете имени, ставьте (безымянный)

Пишите только тех, кого вы ПОМНИТЕ и о ком вы ЗНАЕТЕ. Последовательность и количество записей, большого значения не имеют.
Пример записей:
Я Михаил(59 лет)
Папа Михаил (+80 лет)
Мама Валентина(+83 года)
Дедушка Георгий (+.....)
Бабушка Дуня (+90 лет)
Бабушка Марфа (+.....)
Дедушка Николай (+.....)
Прадедушка Наум(+.....)
Прабабушка Екатерина (+.....)
Прапрадедушка Илья (+.....)
Тренинг проводит действительный член Профессиональной Психотерапевтической Лиги,
практикующий психотерапевт Михаил Мошенков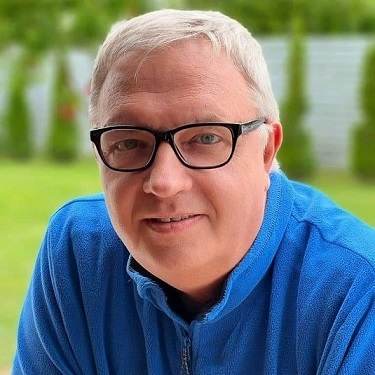 Запись ОГРАНИЧЕНА определенным количеством участников. Поторопитесь с регистрацией!
 Для записи на семинар обязательно позвоните и зарегистрируйтесь заранее по тел. +380936463217 Наталья

Центр альтернативной медицины «Школа Света Рэйки»
Рига, Бривибас 98, вход в арке на 3 этаж
Наша страница - www.reikilatvia.lv
Интернет обучение - www.spirit.lv
е-почта - spirit@spirit.lv
Проведение этой практики, для меня, это нечто особое, тончайшее ощущение беспредельной глубины и мудрости, всех тех, кто были за нами... И благодаря кому, мы здесь. Твой Корень Жизни, твой Род. Жить, чувствуя Любовь и поддержку своего Рода - это великое счастье и большая удача. Почитайте отзывы участников и подумайте, как с поддержкой рода у вас? Нет невозможных задач для Любви. Все, что мы получили в наследство, мы передаем дальше, своим детям. Эта эстафета чувств крайне важна для вашей судьбы... Восстановление энергетических движений в Гармонии и Единстве Энергии вашего Родового Древа Жизни - задача тренинга.
Исцеление Рода...
На этом тренинге НЕТ и НЕ БУДЕТ, анализа личных отношений с близкими, кто есть какой и в чем "виноват", кто "сглазил" и кто "испортил жизнь"....

Сверхзадача для участника индивидуальной работы с Родом - это восстановление естественного потока энергии Любви, как Высшей Божественной энергии, между Вами (Потомком) и Родом, для снятия осознанного и неосознанного напряжения и для трансляции потока Любви в свою жизнь и жизни Ваших детей, внуков, правнуков....

Ваше Исцеление Рода, может изменить Вашу жизнь на века, до вас и после вас! Это огромное Счастье! Вы это сможете!

В тренинге работают два типа участников - те, кому необходима индивидуальная работа по восстановлению энергетических связей внутри Рода (назовем их Участники), и те, кто хочет и может им в этом помочь (назовем их Помощники). Роль Помощников очень важна не только для Участников, но и для самих Помощников, поскольку помощь в проведении индивидуальной работы для других будет Вашей огромной кармической заслугой. Поэтому даже если Вы не чувствуете, что Вам необходима работа с Вашим родом, мы приглашаем Вас прийти на тренинг и помочь другим!
Мгновенное снятие родовых травм и блокировок СРАЗУ и на ВСЕХ уровнях родовых связей.
Восстановление течения ЭНЕРГИИ ЛЮБВИ к Вам, их потомку.
Мгновенное восстановление на самом глубоком уровне Сердца, потока Энергии Любви родителей и детей, бабушек и дедушек. Главной Энергии на Земле!
Если вы записались на тренинг...
Внимание! Если вы записались на новый тренинг «Исцеление Рода. Возвращение Любви»:
ОБЯЗАТЕЛЬНО, принесите с собой ОТДЕЛЬНЫЙ ЛИСТ бумаги c максимально полным описанием членов вашего Рода по крови. Указывайте только, близких по прямой линии. Например. Папа - его папа и мама, родители его родителей и т.д. Не нужно писать в список их ваших и их детей, сестер, братьев.
Если кто-то из них умер, ставьте (+)
Если не знаете возраст, ставьте (.....)
Если помните, но не знаете имени, ставьте (безымянный)

Пишите только тех, кого вы ПОМНИТЕ и о ком вы ЗНАЕТЕ. Последовательность и количество записей, большого значения не имеют.
Пример записей:
Я Михаил(59 лет)
Папа Михаил (+80 лет)
Мама Валентина(+83 года)
Дедушка Георгий (+.....)
Бабушка Дуня (+90 лет)
Бабушка Марфа (+.....)
Дедушка Николай (+.....)
Прадедушка Наум(+.....)
Прабабушка Екатерина (+.....)
Прапрадедушка Илья (+.....)
Тренинг проводит действительный член Профессиональной Психотерапевтической Лиги,
практикующий психотерапевт Михаил Мошенков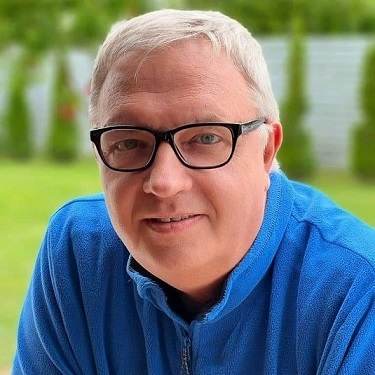 Запись ОГРАНИЧЕНА определенным количеством участников. Поторопитесь с регистрацией!
Для записи на семинар обязательно позвоните и зарегистрируйтесь заранее по тел. +380936463217 Наталья

Центр альтернативной медицины «Школа Света Рэйки»
Рига, Бривибас 98, вход в арке на 3 этаж
Наша страница - www.reikilatvia.lv
Интернет обучение - www.spirit.lv
е-почта - spirit@spirit.lv
Anda S.P. Mana garīgās enerģijas atjaunošana ar manu dzimtu noritēja mīlestības pilnā gaisotnē. Par savu mammu izvēlējos Olgu. Par tēti – Gunāru. Man bija vēc jāizvēlas 24 cilvēki, kas palīdzēs man atjaunot garīgo saikni ar maniem senčiem. Ļoti ātri sajutu siltumu un enerģiju, kas nāca no aizmugures. Negribējās atrauties no viņiem. Kad sāku iet prom no savas dzimtas, mazliet pat sāka reibt galva. Atbalstu jutu visu laiku. Pagriežos, atvēru acis un sajutu milzīgu mīlestību, gaišu enerģiju. Skatījos uz saviem "vecākiem". Likās, ka pēc šo gadu prombūtnes atkal tiekos ar savu tēti. Man bija svarīgi piespiesties klāt, apkampt viņu. Laikam to pašu sajuta arī Gunārs ka man nepieciešams šīs pieskāriem, šī sajūta, ka atkal esmu pie tēta. Paldies visiem. Mīlestību jutu ļoti lielu. Biju laimīga. Mana dzimta ir liela ar stabilām, stipram ģimenem. To arī sajūtu. Sajutu arī spēsīgo saikni ar savu dzimtu.


Dace. Jau vakar, kad Mihail izvilka manu vārdu un man būs dzimtas izvietojums, jau sajutu dzimtas enerģiju. No vienas puses man bija bail, bet no otras puses pārņema liels miers, harmonija un mīlestība. Šodien, kad uzzināju, ka manā dzimta ir 30 cilvēki, nesapratu no kurienes tik daudz, bet bija patīkams pārsteigums. Ļoti daudzījās sirds, bet tad pie sevis padomāju: "kāpēc es baidos, es taču eju satikt savus mīļos!". Kad vajadzēja izvietot visus cilvēkus tā lai es viņus redzētu, jau sajutu lielu lepnumu par savu dzimtu. Kad piegāju pie vecākiem un aizvēru acis, gaidēju kad kaut kas notiks, bet bez lielām izmaiņām sajutu mieru, harmoniju, mīlestību. Tad sapratu, kad jāiet uz priekšu un atvēru acis. Arī tad sajutu to pašu mieru un harmoniju un ļoti lielu veseluma sajūtu. Es neatpazinu, kas bija tie daudzie cilvēki, bet sapratu, ka mūs kaut kas vieno, kaut kas labs. Mammas un tēta acīs sajutu lielu atbalstu un mīlestību. Vecvecāki raudāja un es nevarēju saprast kāpēc. Tad vecāmamma teica: tāpēc, ka tu mums esi ļoti skaista un laba. Gribējās visus ļoti apķert. Izjutu ļoti lielu prieku, vieglumu, laimi un mīlestību, un kopienas sajūtu. Ļoti raudāja kāda sieviete, viņa nezināja kas viņa ir un arī es neatpazinu. Manī radās nejauta, kas šī sieviete varetu būt, jo arī reālajā dzīvē ir uzcelts tāds kā tilts un mes netiekamies, kaut gan agrāk bija ļoti labas attiecības. Pēc šī izvietojuma, esmu sapratusi, cik liela nozīme ir dzimtai. Kā tas ietekmē cilvēku attiecības. Cik svarīgi ir piedot un nedusmoties uz radiem. Pēc šī izvietijuma sapratu, ka man jāpiedod kādai radiniecei un, ka dzīve ir dzīve un tajā notiek daudz kas. Kaut arī mana dzimta ir ļoti harmoniska, sapratu, ka man šis izvietojums bija ļoti vajadzīgs, lai piedotu šai radniecei un par to liels paldies Mihailam. Sapratu, ka šai radniecei ir ļoti liela loma manā dzīvē un es nedrīkstu uz viņu dusmoties, bet kaut kādā veidā uzlabot ar viņu attiecības. Ceru, ka dzimtas izvietojums bija jau sākums uz jaunām attiecībām. Paldies!!!


Dinija D. Pirmkārt, paldies par brīnišķīgo iespēju veikt šo "nedevumu". Atklāti sakot, lielu daļu manas dzīves tēmas, kas skar manu izcelsmi daļējī man ir bijis ļoti sāpīgs jautājums. Tas tāpēc, ka nekad neesmu satikusi un pazinusi savu tēvu un viņa radiniekus. Zinu tikai viņa vārdu, uzvārdu (jo tas ir raksties dzimšanas apliecībā) un to, ka viņš jau aizgājis no šīs pasaules. Un tātad attiecības ar mammu viņiem nav bijušas izdevušās, līdz ar to mana ģimene vienmēr ir bija "no vienas puses". Šodien (vakar) man bija iespēja "satikt" savus pārējos radiniekus – paldies par to! Bija ļoti liels saviļnojumu stāvēt starp mammu un tēti. Sājutu laimi, piepildījumu – sajutu – it kā istenojies nereāls sapnis, jo šājā pasaulē tas vairs nav iespējams. Stāvot visiem priekšā un skatoties es jutu, ka tēvs lūdz man piedošanu (pēc tam to arī izteica vārdos). Un mēs piedevām viens otram. Sajutu, it kā viņš būtu beidzot atgriezies. Bija ļoti liels saviļņojums saprotot, ka "kontaktējos" ar cilvēkiem, kurus nekad neesmu zinajusi, pazinusi, un,kuri, iespējams, jeb nezin par manu eksistenci. Tēva dzimtas enerģiju es sajutu un zinu, ka šis "atbalsts" ir vienmēr kopā ar mani. No mammas dzimtas jūtu lielu mīlestību un atbalstu. Saprotu, ka šā ir cilvēki, kas spēj jebkurā dzīves situācijā atrast labu un gaida to arī no manies. Lai arī kādas būtū problēmas - neviens bez tā nav izdzīvoji, visiem mēdz būt sarežģījumi dzīvē, tas ir normāli. Pietiek raudāt, ir vienkāršie jādzīvo. Tas arī sakrīt ar to, ko pēdēja laikā esmu saprotu un pirms kāda laika apņēmusies – "easy going life". Paldies.


Aja G. Manas atmiņas par seansu "Dzim tas enerģētikas uzlabošana". Raksta Aja Giptere – Mihailam, izjūto milzīgu pateicību par to darbu, ko Jūs veicāt manā, manas dzimtas labā, man piepalīdzot. J Šis seanss bija liels pārsteigums man, bet arī kā dāvana no Augstākajiem spēkiem. Jo pavisam nesen es ar savu mammu runājām – nu kā gan varētu izmainīt situāciju vismaz mūsu jauniešu (ģimenes) dzīvi, lai tajās nosekotu notikumi, kas vajā mūsu dzimtas sievietes no paaudzes uz paaudzi – mes, lielākā daļa paliekam bez vīra – tie vai nu pazūd karā vai tos nošauj vai pekšņi nomirst, vai pēkšni vienkarši aiziet. Mums nu jau paaudzēm nav bijis vectētiņu, jo visi aiziet pirms mazbērniem vai tiem esot pavisam maziem. Tāda lūk situācija, un sievietes velk vienas dzīves vezumu. Kā savu enerģētisko mammu un papu izvēlējos Daigu un Jāni, jo jutu, ka viņiem ir jābut vienam otram mīlošam pārim. Pārējos – kuru vizuāli lidzīgu, kuru – tāpat vien, intuitīvi. Stavot kopā ar saviem radiem –jutu milzīgu enerģijas pieplūdumu sirds rajonā. Tad gāju nost, un līkas, ka nemāku vairs iet – tik grūti bija likt soļus. Baidījos nokrist. Skatoties uz savu dzimtu jutu - daudz, bet es jūs lielāko daļu nepazistu, bet tāpat – paldies, ka tie esat. Galvenais - redzeju iespēju tikties ar savu papu – vēlme iekļauties izraudāties tēta rokās, un lūgt piedošanu un piedot. Papu sacīja, cik ļoti mani mīl. Tas bija man svarīgi, lai gan zime to tapat. Nedaudz vēlak ļāvu arī mammai mums pievienoties – gribējās sajust, cik labi būt mums visiem kopā. Raudāju izmisīgi. Kad kaut cik nomierinājos, jutu – jāiet prom, bet ar pateicību, mīlestību sevī. Atceros, ka citi kaut ko stāstīja, bet ko – neatceros, jo biju tik emocionāli piepildīta, ka informācijai nepietika vietas. Paldies, Mihail, ka ļāujāt man arī pastastīt par dažiem notikumiem manā reālajā dzīvē, jo laikam tas ir pārāk sāpīgi uzkrājies manās domās. Paldies. Naktī meditēju, un lūdzu parādīt, no kurienes nāk tas ļaunums pie mūsu dzīmtas. Redzēju lauku ciematu – bet ne Latvija -varbūt, jo no turienes nāk mani poļu radi, un tur – kaut kas noslēpts zem akmens. Tad iedomājos- tur var būt ir kāds nolādējums noslēpts. Tad lūdzu visu savu radu palīdzību – ar mūsu kopējo mīlestību salidzināt šo ļaunumu, lāstu. Un tā ar mīlestības viļniem dedzinājām visu – lāstus, ļaunus vardus, sliktas domas, visu pēc kārtas. Tad pateicos par padarīto. Jā, vakara meditācija atkal lūdzu savus aizgājušos mīļos pie sevis – savu papu, brāļi, omammas, un lūdzu viņu palīdzību, atbalstu "no tās puses", bet es sniegšu savu milestību no šis puses. Samīļoju visus. Tad dāvāju katram no savas dzimtas mīlestību baltu lodīšu veida – tās izplūda viena pēc otras no vienad lodes, un mazas rociņas sniedzās pēc tām ar pateicību. Daudz, daudz lodišu veidoja apli. Tad dāraju katram pateicību un iededzās katram svecīte piemiņai – gara gara rinda pa kalnu uz augšu. Jutu, ka palīdzība nāk, un viss ir labi. Rokās milzīgs smagums – kā pēc liela darba. Negribējas pec meditācijas vērt vaļā acis. Paldies par šo dziļo, nozīmīgo meditāciju. Ārā vakar zibeņoja un gāza lietus – arī tas man līkas ļoti zīmīji – tas aizskalo prom visu slikto,veco, nederīgo, ļauno. Un ar katru zibens spērienu mēs visi saņemam jaunu, pozitīvu enerģiju, jaunu spēku. Lai katram ir šī svaidā enerģijas batareja savas dzimtas uzlādēšanai.

Paldies, Mihail! Спасибо Вам, Михаил! Каждый день в этом Ритрите, как праздник жизни. Мне просто не хватает слов, чтобы выразить свою благодарность за те эмоции, которые Вы подарили мне в эти дни!!! Спасибо, спасибо, спасибо.

P.S. Извините, что писала на латышском, но слишком долго этого не делала (писать на русском), пробовала, но слишком много ошибок получилось, и так было не красиво и не уважительно к языку. Я думаю, Ангелина переведет, и спасибо и Ангелине за все!!!


Zandas dzimtas harmonizācija. Paldies Mihailam un Angelinai. J Man paveicās. Biju pirmā. Nebija nekadas nejausmas, pieredzes. Mammu izvelējas, pēkšņi saskatot Olgā mammas gaišumu, žestus. Tēvu izvēlējos gandrīz nejauši, tikai pastiepās roka. Arī pārējos vienkārši aicināju un skaitīju līdzi ciparus. Darīju to ātri, arī cilvēki ātri un organizēti paši sastājās. Kad stāvēju ar muguru, sajutu vienmērīgi plūstošu enerģiju, kas pārtapa no gaismas vibrācijām, spilgtā baltā gaismas lodē. Tad arī gāju uz priekšu. Kad atvēru acis - liels izbrīns, liels gandarījums – cik vienota dzimta, cik skaisti mīloši cilvēki, cik viņi dažadi, bet kopā kāds gaišs spēks. Cik gaiša mamma, cik mierīgs tētis. Tikai viens cilvēks stāvēja malī un neskatījās acīs – ar nelieliem pārpratumiem tuvākajās 2-3 dienā atklājās, ka tā ir tēva māsa. Kad pēc izvietojuma sāku viņai pievērot īpaši, mīlošu uzmanību – viņa atplauka, atmaiga. Darbs notiek visu laiku un zinu, ka tas turpināsies arī vēlāk un es zinu, kā man jāsniedz mīlestības apliecinājumi dzīvē. Prakse ir unikāla – esmu pārliecināta, ka šis darbs ar dzimtas harmonizācija sākas brīdī, kad ierodamies uz Gaismas skolu, kad izejam iniciāciju, kad sāk formēties vēlme – vēlos izdziedēt sevi, savus bērnus utt. Vēlos gaišaku dzīvi. Gaismas skolā ierodamies ar sasprindzinājumiem. Kad satiekam tur cilvēkus – daži mūs patīkami it kā kontaktēt ar savas dzimtas pārstāvjiem. Jo mūsu izvēle praksi jā rezonē ar mūsu simpātijām vai antipātijām, kad šos pašus cilvēkus satiekams Gaismas skola!!!

Secinājums – ļoti svarīgi apzināti līdzināt attiecības arī Gaismas skolā, darīt to ar milzīgu atdevi. Skola nav domāta, lai lidinātos skaistās meditācijās, bet lai darītu dvēseļu satikšanās darbu J. Paldies Reiki, paldies Dzimtai, paldies Man!


Uldis. Man šī savienošanās ar savu dzimtu, deva daudz siltu un nebijušu emociju. Kad biju piespiedies pie Mātes un Tēva jutu lielu atbalstu aiz muguras, šo patiesa, stipro ģimeniskumu. Atverot acis un vērojot savu dzimtu biju priecīgs par to, ka visi ir kopā un lepns cik dzimta liela. Es varbūt neizrādiju emocijas, tik cik man vajadzēja, bet kopumā man šī savienošanās ļoti patika. Esmu apsveicis domu uztaisīt savas dzimtas koku, ja tik maz par to zinu. Paldies, Mihail, ka esat cik dodat ša iespēju cilvēkiem būt mīlošiem un labiem. Vēlu jums visu visu to labāko. Ar mīlestību Uldis!


Mareks. Labdien, Mihail! Liels Tev paldies par šo retrīta gaitīs, notikumiem un dinamiku. Par ģimenes izvietojuma tehniku, es priecājos ļoti, jo jūnijā un jūlija sākumā dažas no manu radinieku dvēselēm aizgāja citā saulē. Man bīja sajūta, ka vairākas dvēseles iet prom, lai saktu jaunu savu attīstības ceļu (iespējams gatavotos jaunām zemes lomam). Kad es uzzināju, ka sāksies ģimenes izvietojumi, sajutu stabilitāti un prieku par šādu iespēju. Man tie bija svētki. Tieši man sava izvietojuma laikā bija atstumtības sajūta, nezinu kāpēc. Kad apkampos ar savējiem bija siltums krūtīs. Paldies Tev un visiem, kas nodrošināja plūsmu, apzinoties savu cilvēcisko būtību – esību šajā praksē. Tā kā iepriekš par saviem radiem biju daudz pierakstījis, datumus un dzīves status, klausījies tēti un mammu man bija patīkami redzēt cilvēkus kas daļējas ar savām izjūtām, milestības izpausmēm. Patīkami ir apzināties cik ļoti mūs mīl katru mīl mūsu dzīvie radinieki cik ļoti cilvēciski mīlēja vecmāmiņas dzīvas būdamas un cik ļoti mūs mīl gari, esot citā pasaulē. Katrs no mums veidoja šo retrītu. Man bija ļoti patikami konstatēt, kā mēs katrs ar savām domām mainām apkārtajos. Man ir iekšēji miers par saviem radīniekiem tajā saulē, un zinu ka viņu gariem ir ļoti patīkami, kad mēs dzīvie par viniem atceramies, nosaucam vīņu vārdus un pārdzīvojam viņu emocijas realizētās uz šīs zemes. Vēl reiz paldies par šo unikālo retrītu! Ar cieņu Marek! 04.08.2012 (Disciplīna – man ir sajūta, ja uztaisitu vēl stiprāku disciplīnu, tad kaut kad informācijai atvērtos vel labak, jo tas ir vienkārši koncentrācijas princīps). Katra doma ir realītāte. Veiksmi un izturību Tev Mihail!

Citas atsauksmes - skatieties šeit...
Елена Л. Очень сильная энергия любви к своим родным переполняла Душу, почувствовала огромную боль предков. Была радость, что могу побыть с ними и помочь им. Теперь спокойствие и любовь. Пришло осознание, того что моим родным не хватало любви, которую теперь им дала.

Валентина Л. Я чувствовала тепло людей моего рода. Спокойствие. Радость со слезами на глазах. Хотелось еще больше и дольше стоять с отцом и слушать напутствие рода, что ты держись, веди и поддерживай всех остальных. Ощущался подъем тела, и хотелось с высоты уже окунуться в полет. Спасибо всем за поддержку. Я вас люблю!!!

Антонина Г. Когда подошла к столу, то разволновалась. Мне – 14 человек. Идти к ним не могла. Качалась, останавливалась, боялась, что могу упасть. Повернулась спиной к родителям. Папу чувствую хорошо, а маму нет. Хочется ее обнять, почувствовать. Я услышала, что нельзя. А потом решила нарушить запрет. Стало тепло, хорошо. Ждала тепло от рода сзади, не почувствовала. Пошла с закрытыми глазами. Снова шатает. Боялась упасть! Когда повернулась и смотрела на род, любовалась, красиво стоят и тоже улыбаются мне. Снова подошла, обняла родителей, тепло. Все хорошо. Все важны и все нужны. Благодарна своему Роду и людям, которые помогли мне моим Ангелам, наставникам. Спасибо моим дорогим учителям Ангелине и Михаилу! С Любовью и благодарностью, Антоннина. 24.11.2012
P.S. Поехала домой, почувствовала легкость, и спина стала мягче. Спасибо!

Дайга Ш. Эта была уже третья практика «Исцеления Рода». И каждый раз открывается что-то новое, это прохождение вглубь, как река, которая ищет проход в море. Чудесно! Каждый раз открываются новые горизонты. Если во второй раз я смогла выбрать только 7 членов рода, то на этот раз уже 20! А за ними стоят еще 106, вместе 126! И все они мои родственники! Я благодарна им всем за то, что я есть. Я люблю их. Я чувствую, что и они меня любят, я им нужна, я могу помочь своему роду исцелиться! Так радостно было обнять каждого и взглянуть в глаза. Спасибо Михаилу за эту чудесную практику!

Наталья. Смогла найти силы и переключиться с ожидания помощи и любви от Рода на давание этого Роду. Благодарю всех! Уменьшилось напряжение в тонких телах, соответственно и в физическом уровне полегчало.

Бронислав А. 6 августа 2012 года Итоги для меня:
Почувствовал и осознал, что такое по-настоящему быть в поддержке, например, поддерживать расстановку. Сидишь вроде бы в стороне, а в руках поток энергии, в голове никаких лишних мыслей. Конечно, в последний день уже внимание начало уплывать.
Прошел раскачку эмоций. В жизни не было так много добрых слез, как за 4 дня расстановок.
Первый осознанный опыт раскрытия сердечного центра, ощущений состояния открытого сердца.
Энергетический опыт – ощущение потоков энергии небывалой силы.
Наконец, серьезно задумался о своем роде, открыл совершенно новый смысл понятия «Род». Изменил отношение к дедушкам и бабушкам, от «неандертальцы» к «вполне нормальные люди»J
Сильно изменилось отношение к разделению на живых и умерших. Теперь это как звенья, периоды большого процесса.
В результате первых двух дней сложилась новая идея о том, откуда проистекают трудности: говорю одно – думаю другое; делаю одно – хочу другое; мечтаю о том, что я – просветленный, а на деле – топчусь, как «посторонний у калитки». Решение этих проблем – раскрытие внутреннего проводника, безусловное доброе отношение к людям, движение здесь и сейчас, не боясь изменений и потерь.
Очень понравился образ «ваньки-встаньки» как ответ на ситуации житейских обид и т.д.
Изменим свое отношение к двум коллегам по Рэйки (настороженность, осуждение), просто поговорив. Оказались вполне нормальными, приятными людьми.
В общем, не думал я еще полгода назад (до зимнего ритрита), что Рэйки – это так глубоко и серьезно. Сердечное спасибо Вам, Михаил и Ангелина!

Анна. Михаил, спасибо Вам огромное за Вашу работу с нами! Вы не только Учитель от Бога, но и Божественный Учитель! Вчера на ваш вопрос, кто от чего хотел бы отказаться, я вроде бы и не в тему сказала о сожалении, пронизывающем мою жизнь. Я видела, как вы поймали то, о чем я уже сама себе давно не говорила. И уже сегодня, в вашем задании «история любви птичьем языком», я от этого сожаления избавилась! Немыслимо, непостижимо красиво и столько света и любви я оставила у себя вместо сожаления! А я еще в толк не могла взять к чему это упражнение? Я так счастлива, что нашла Учителя! С Любовью и благодарностью!

Другие отзывы - нажмите здесь.....